House Portraits for Realtors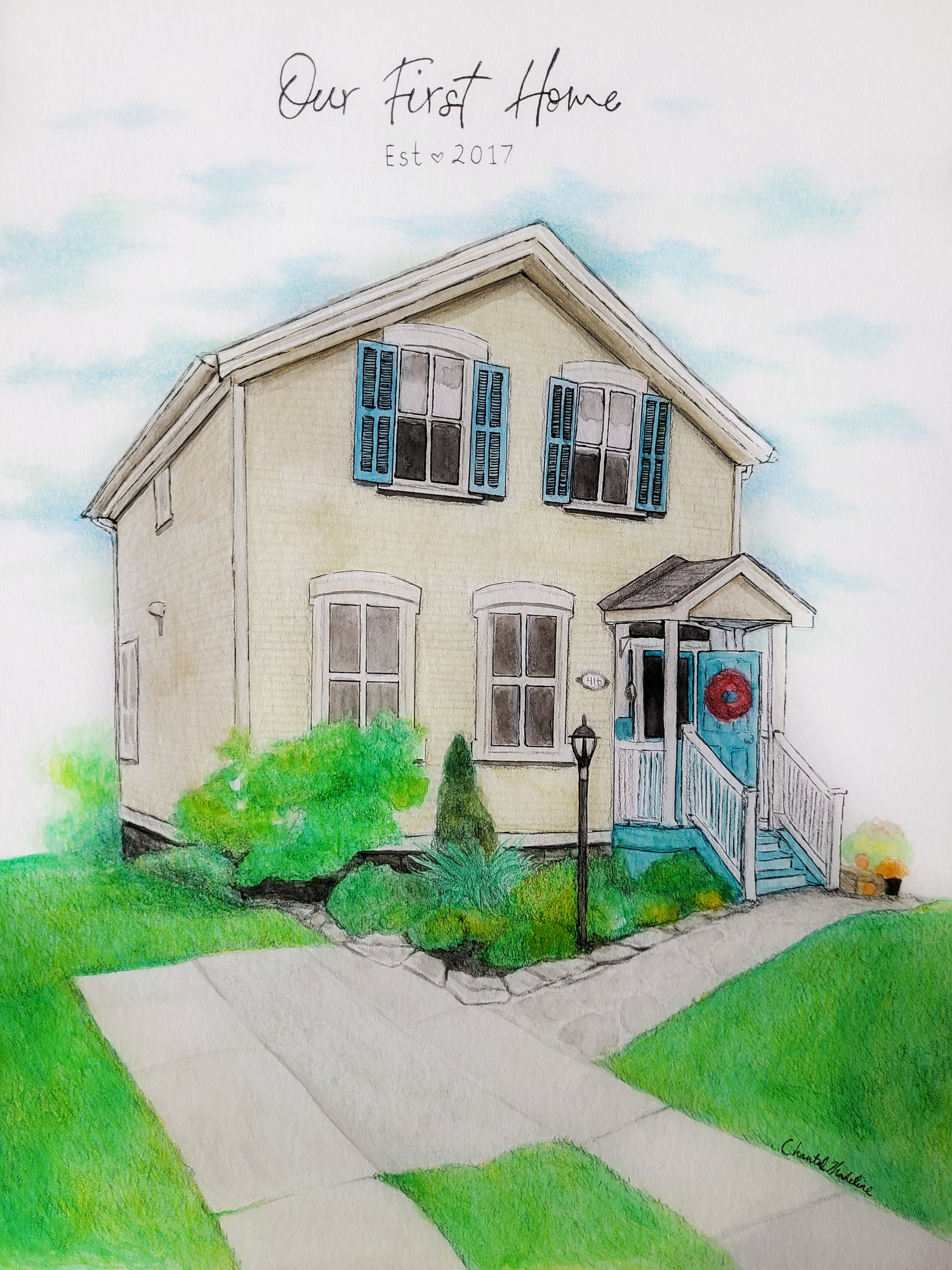 A Hand Drawn House Portrait- The Perfect Client Gift!
A house portrait is a unique and memorable way to make a lasting impression on your clients! It's a special and meaningful closing gift for clients to proudly hang on their walls as a lasting reminder of the home and the memories associated with it.
"Absolutely love looking at this everyday, thanks again Chantal!"- Amanda T, Oakridge home
View My House Portrait Portfolio!
Special price offers for realtors.
I offer two of my most common portrait sizes at a discounted rate for Realtors.
Size 5"x7" for $125
Size 8"x10" for $250
Tax is included. There is an additional cost for shipping. Option for local pickup from my studio.
The average time it takes to complete the portrait is one – three weeks. Contact me when you have a closing date so I can book you in as soon as possible.
My original house portraits are hand drawn and painted from good quality photographs on smooth bristol. The portraits are unframed and packaged in a protective clear plastc sleeve.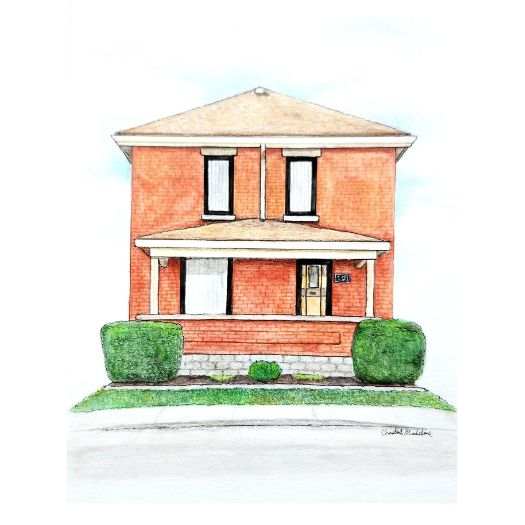 I capture the likeness and charm of the house, turning it into a work of art that can be proudly displayed in the recipient's home.
"Thank YOU, Chantal, for making such a treasured piece!!" -Heather L, Thrive Realty Group
Please fill out the contact form below for more information!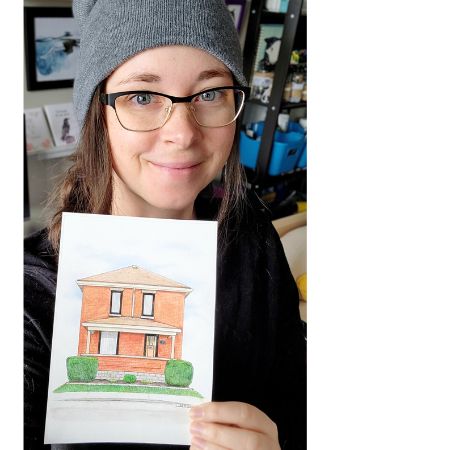 About the Artist
Interested in learning more about the artist behind the work? Read my about me page for information on my background and fun facts!
Visit About Me Page